Breakfast:
Breakfast is served on the communal wooden dining table in the kitchen opposite the patio from 8am to 10am.
Dining tables are set up on the patio in summer.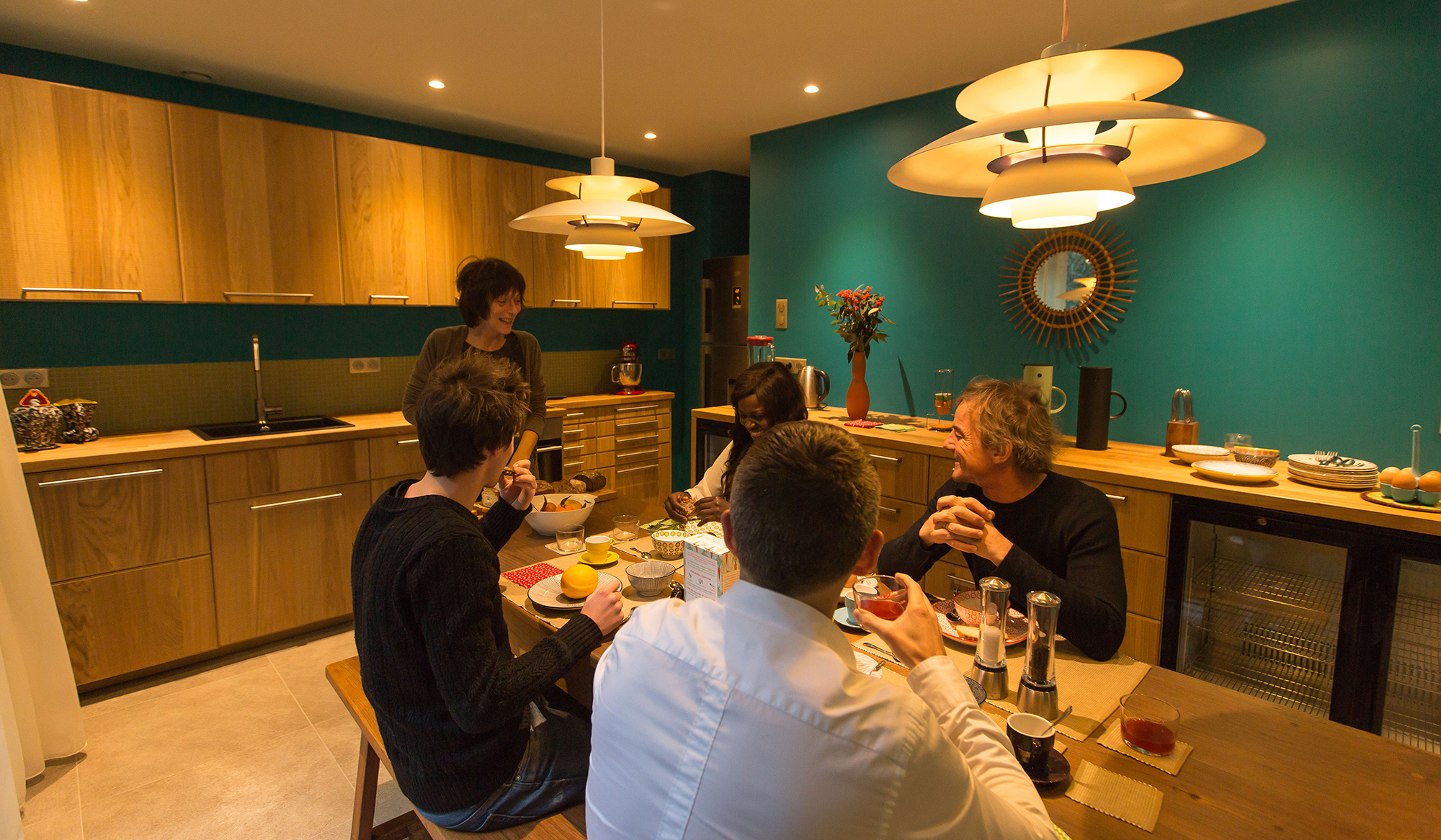 Organic fairtrade coffee and tea, fresh orange juice and fruit juice, artisan jam, fresh organic eggs and a selection of bread and pastries.
The kitchen is open throughout the day. Guests have access to a large fridge and microwave.
Complimentary tea and coffee capsules are provided in your room every morning so you can enjoy a hot drink whenever you want.
We can arrange a cooked meal or caterer for you. 48 hour notice is required.
Bikes:
There's a bike shed in the garden at Eden Lodge Paris.
Please ask us about borrowing bikes for rides around Paris. There's also a Velib bike docking station near Eden Lodge Paris.
Children:
Cot available for free on request. A child / baby chair is also available in our kitchen.
Car park :
Possibility of paying parking: secure underground parking located a few meters from our hotel.
Reservation obligatory, thank you to contact us to know the availabilities and tariffs.